Welcome to The Blue Duck Bakery Cafe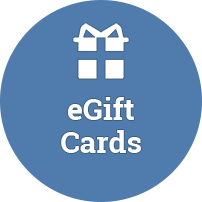 Bakery Café begins in Southampton, New York

Nancy and I opened our first bakery café in Southampton, New York, in 1999. It didn't take long for the local residents to appreciate our quality, dedication, and desire to be a part of the community. The loyalty of our customers and the subsequent success of our Southampton bakery enabled us to expand into the North Fork with additional locations including Southold, and Greenport.

It is our same "village baker" dedication that has guided our success and our commitment to our customers in all our locations.

Expanding Wholesale

Our wholesale division began with a few local restaurants ordering some bread from us. They would come to pick it up or we would deliver, as a courtesy, with our family's mini-van. The quality of our loaves was noticed and soon we were delivering throughout the South Fork. Now you will discover our crusty bread and delicious pies, made fresh daily, at fine restaurants, markets, and grocers located on the North and South Forks as well as the rest of Long Island, Brooklyn, and Manhattan.   

Our Cafes

Besides bringing home delicious cakes, bread and pastries, you can come in, sit down and enjoy some lunch. We offer a selection of sandwiches, soups, salads, and quiches. All our sandwiches are made fresh daily on our amazing artisan bread and our soups are made fresh daily and are all-natural and delicious. For lighter fare, try our fresh crunchy salads or an individual quiche.

Although we won't use the word "barista," our staff is trained to create a selection of cafe drinks including cappuccino, espresso, lattes, and gourmet hot chocolates. For those less adventurous, we do have regular and decaf coffee as well and for our tea drinkers, we offer a good selection of whole leaf teas.

Assistance in Making the Right Choices

Our friendly, attentive staff can help you choose the perfect artisan loaf to go with a plate of pasta or beef bourguignon, as well as help you choose a yummy cheesecake, fruit tart, or whipped cream pie to please family and guests. Our goal is to make food that pleases you and serves you with promptness and courtesy.

Contact us today for retail service in our cafés or wholesale service with baked goods delivered to your restaurant.  We serve many local businesses, residents, and visitors throughout the East End and deliver into NYC daily.